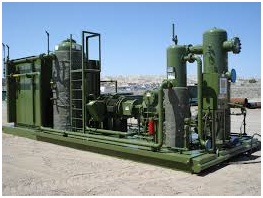 In association with our highly reputed oversees partner, we provides natural gas compression service in a dedicated, professional and cost effective way in India.
In order to provide uninterrupted service, we maintain an extensive inventory of spare parts for equipment at all locations. We maintain full staff of dedicated & qualified engineers, supervisors & operators who are trained to ensure the highest level of professional services to our valued clients.
We have an inventory of Motor and Engine driven Natural Gas compressors available for charter hire to Oil and Gas companies. We can provide Compressors from 50 HP to 1500 HP and more.
We provide services on following basis:
Build Own Operate Transfer
Build Own Operate
Dry Lease Or Wet Lease (charter hire)
Operation and Maintenance Services